It's a tad bit late, but if you haven't checked it out yet,
NIL DUE / NIL UN
aka
Ruki of the GazettE
's fashion brand, released its 5th collection called "
SEGUE
". And while you may have already picked up your favorite piece, they released earlier this month more how-to-wear inspiration on their
instagram
:
NIL DUE / NIL UN TOKYO [ACT 5] SEGUE
The collection stays very true to Ruki's aesthetic, which is pretty much rockstar grunge, but made more fabulous by portraying the clothes for the chic rockstar on-the-go... which again, is Ruki as he tours the world. They accomplished this by showing us all how to do it through the trailers they released with their models traveling via plane and train.
NIL DUE / NIL UN TOKYO [ACT 5] SEGUE
NIL DUE / NIL UN TOKYO [ACT 5] SEGUE
On May 5th and right after
the GazettE
's World Tour stop in Dallas, new shots of their models in the outfits and, days later, re-released their trailers on
instagram
. Now if you follow along fashion around the world, you make have noticed that this posting frenzy started right after
Louis Vuitton
revealed their preview for their
Cruise Collection 2020
. While the fashion is different, the theme was also travelling via airplane. If this is the case, don't worry
Ruki
... your fans know you were first!
And once again,
Ruki
gave some love
on his instagram
showcasing the goods himself: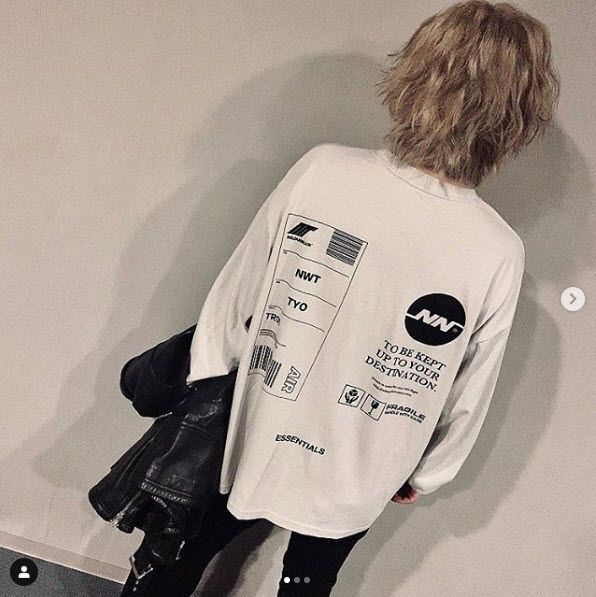 NIL DUE / NIL UN TOKYO [ACT 5] SEGUE
Check out more of the collection on their
website
and their
instagram
.
Any thoughts on this collection?